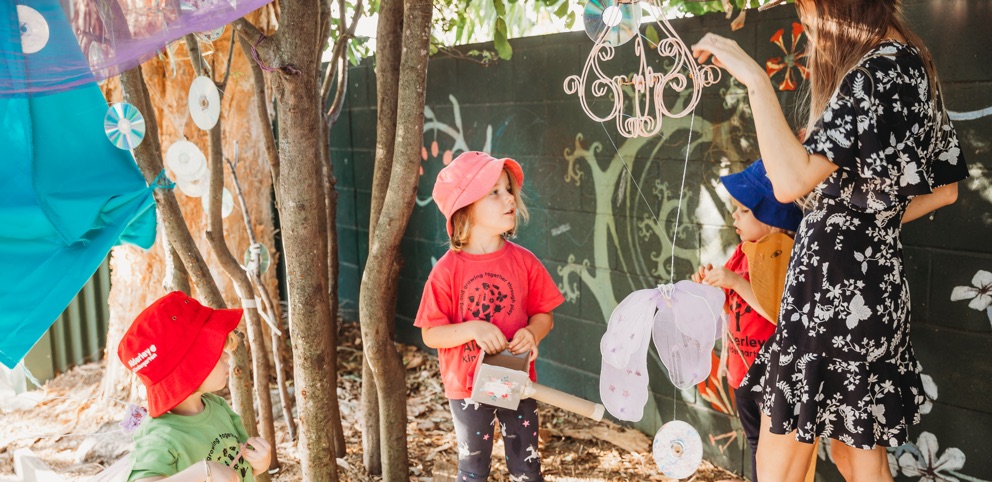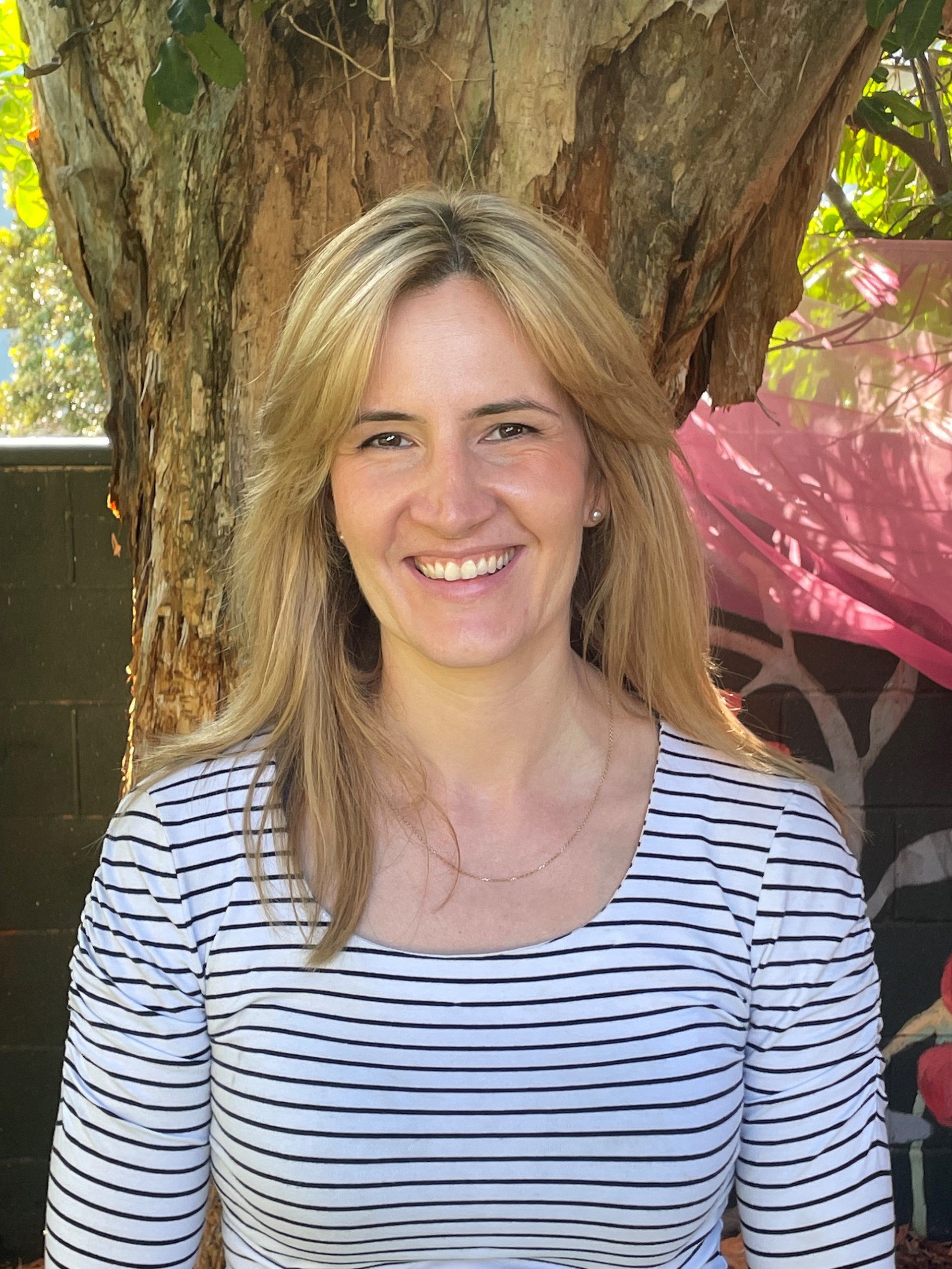 Alanna Conway
Director and Nominated Supervisor
Qualifications
Bachelor of Education (Early Childhood)
Educational Beliefs Statement
I am extremely passionate about the early years, not only because it's such a fun and free time of life, but also because this is when the majority of brain development occurs. For me, this is of extreme importance, and I believe we all need to be supporting our young children to learn in ways that are relevant and appropriate to them.
I am a big advocate for a play-based approach to learning, as I have personally witnessed the depth and quality of learning that occurs through play, as well as the enjoyment experienced by children who have been able to engage in learning this way. I am also passionate about truly listening to and respecting our children as competent and capable people of our world, all with important, individual needs.
Another aspect close to my heart is caring for our flora and fauna. Our children are immersed in the natural world here at Alderley Kindy, through our incredible outdoor space and experiences run by our staff. I believe it is through these true connections to the natural environment that children will learn to care deeply for it, which is the beginning of living respectfully and sustainably..
Favourite Part of Kindy
As director, a large portion of my days are spent in our office. While I'm working away in there, I absolutely love hearing the background noise of children playing, singing, laughing and just thoroughly enjoying their time, living and learning in the moment. And I love being able to gaze out my office window, which looks out onto our gem of a playground, and watch the action of a kindy day. Watching this always reminds me that early childhood is a pretty unique and amazing time of life, and I feel lucky that I get to be involved in this with our children.
My absolute favourite part though, would have to be heading out for lunch with the children, hearing about what's going on for them, and getting to see all of their delicious lunches!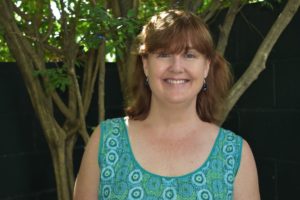 Linda Nettle
Teacher - Kuta 1
Qualifications
Diploma Education (Early Childhood)
Bachelor of Education
Educational Beliefs Statement
My aim is to provide children and their families with the highest possible quality in early education focusing on a balance of learning, care and enjoyment. I am particularly passionate about young children's music and literature education.
Favourite Part of Kindy
Being a part of the fun and magic of early childhood – a very special time in children's lives.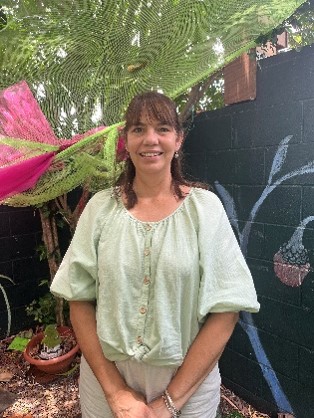 Mel (Melissa) Calkin
Educator- Kuta 1 (Wednesday)
Qualifications
Diploma of Education (Early Childhood)
Educational Beliefs Statement
I believe that all children are unique and learn in different ways.  Learning through play enables children to experience the world around them.
Providing a kind, warm, and caring environment help children feel safe and respected which allows time to slow down and develop at one's own pace.
Favourite Part of Kindy
Building relationships with each child and their families gives a sense of belonging. I love seeing the children build on their daily ideas for play and for us to learn together. Seeing a child smile and the overall joy when they are proud of an achievement.
I love sitting outside under the big tree and having conversation with the children around their interests.  I feel privileged to share in these moments at kindy.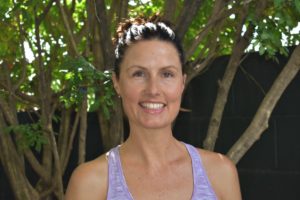 Shannon Young
Educator in Kuta 1 / Kuta 2
Qualifications
Diploma of Education (Early Childhood)
Educational Beliefs Statement
I believe as Educators our role is to embrace both the children's ideas and the skills they need to develop, and weave them together so that the children have fun whilst learning the necessary skills to prepare them for their future schooling career.
Favourite Part of Kindy
Watching the children develop of the course of the year they are with us. They really become part of our family!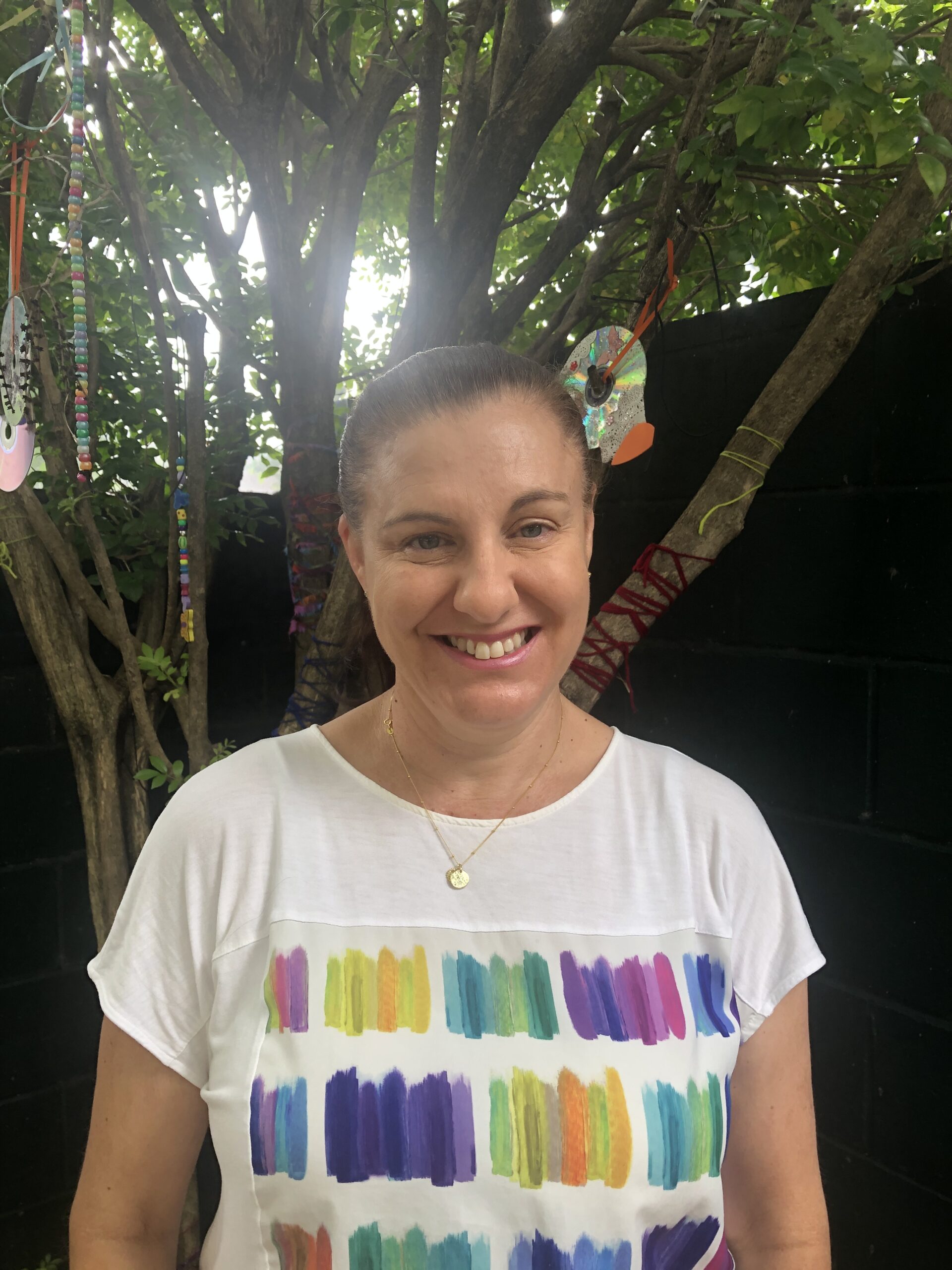 Annesley Milestone
Kuta 1 Educator
Qualifications
Bachelor of Teaching (Early Childhood)
Educational Beliefs Statement
I believe that children are unique individuals that are competent and capable learners. By offering a play based environment that caters for their current needs and interests, we can enable all children to continually learn and extend their knowledge base. I strongly support the Early Years Learning Framework where the core values are children belonging, being and becoming.
Favourite Part of Kindy
Every day is different and unpredictable! It is so rewarding to cater for the children's interests on any given day and offer a flexible and engaging learning environment.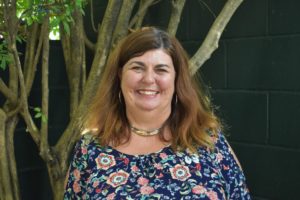 Di Barnes
Teacher – Kubbi 1
Qualifications
Diploma of Teaching (Primary, specialising in Early childhood Education
Cert III in Children's Services and a Diploma of Children's Services
Associate Diploma in Theological Studies.
Educational Beliefs Statement
I believe that all children have the right to be treated with respect and to feel safe at all times. I believe that childhood should be valued and enjoyed in its own right but it also needs to be recognised that we are laying the foundations for successful life-long learning.
I believe that children are naturally eager and curious to learn, confident about their own abilities and are absorbed in tasks of their own choosing and have the ability to remain absorbed where motivation and interest are high. I recognise and support the interconnectedness of the pre-prep classroom and the family and endeavour to promote this relationship within my program. Families are a valuable part of the children's overall development and should be treated with respect and consideration.
Favourite Part of Kindy
Seeing the children's faces as they accomplish something that they had previously had difficulty with!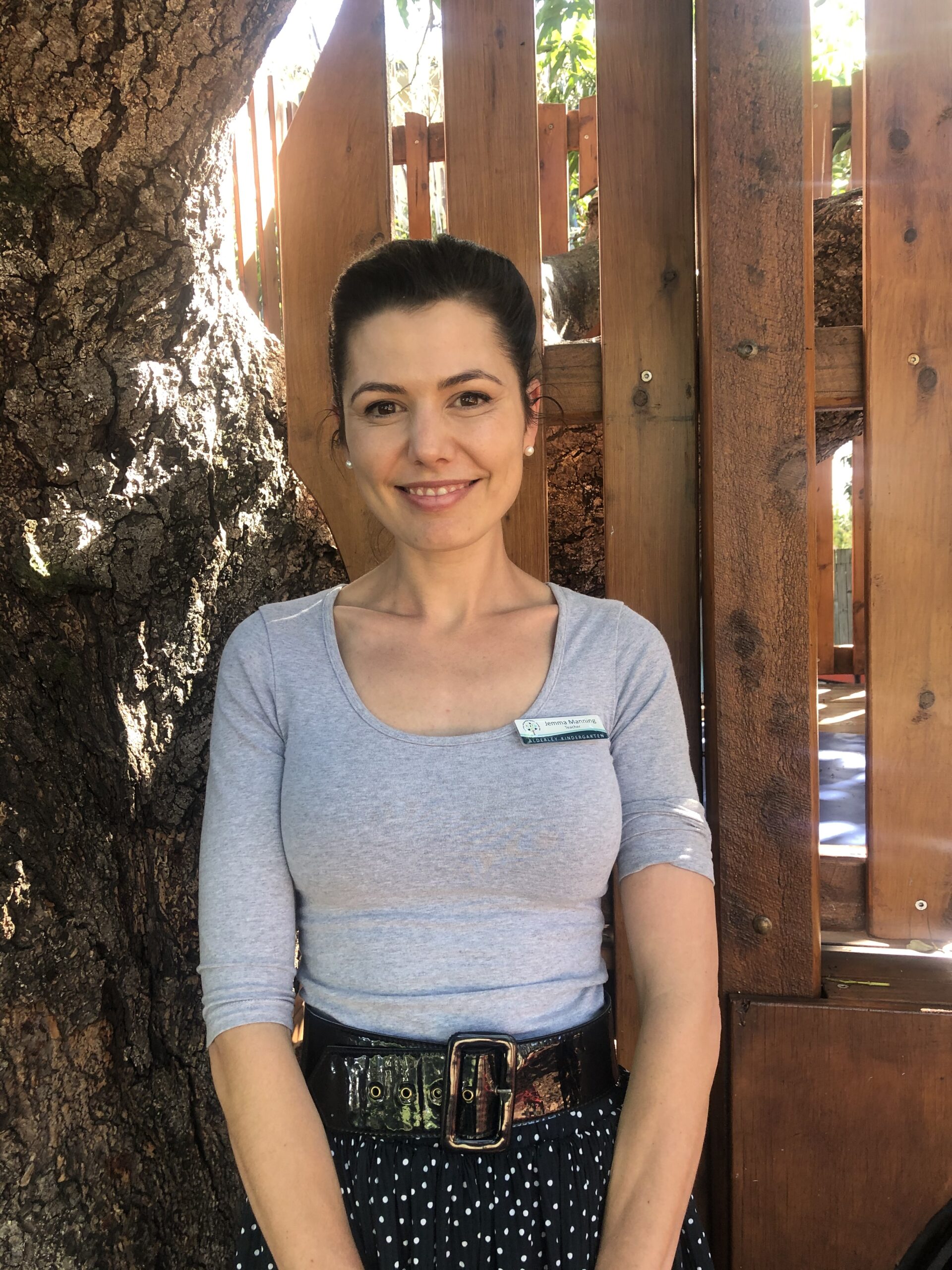 Jemma Manning
Kuta 2 Teacher & Educational Leader
Qualifications
Bachelor of Education (Early Childhood)
Educational Beliefs Statement
My experience as a teacher has highlighted to me the absolute importance of listening and meeting the individual needs and interests of each child. This is essential to maximise their potential for learning and encourages them to become lifelong learners who are kind and fair citizens in our world. Therefore, I see my job as a teacher to be a co constructor of children's learning, to create environments that encourage creative learning and freedom, which in turn creates a place of joy, respect and belonging.
Favourite Part of Kindy
My favourite part of Kindy is the children. This may seem cliche, but truly, I love working with children. I love their curiosity and love of learning. I love seeing their eyes light up when they learn through play, the friendships that they form and how they blossom throughout their year at Kindy in their own special ways.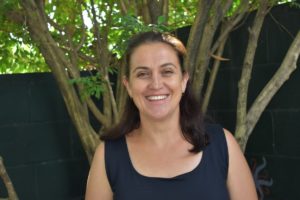 Naomi Sauer
Educator in Kubbi 1 / Administration
Qualifications
Cert III commercial cookery
Cert III children services
Diploma of Early Childhood Education and Care
Educational Beliefs Statement
I believe children should have the opportunity to work at their own pace and level of development so that they feel a sense of satisfaction.
Favourite Part of Kindy
The bond you develop not only with the child but with their families throughout the years, especially with our returning families.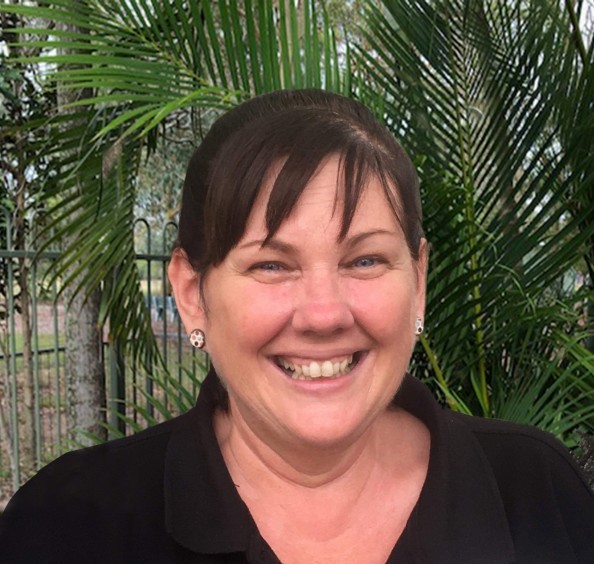 Luella Dwyer
Kubbi 2 Educator
Qualifications
Educational Beliefs Statement
I believe that children learn best through play. When we follow the interests that emerge from each child's play, this makes way for learning that is meaningful and lead by them.  When we create a safe, secure and friendly environment that is supportive and interesting, children will feel comfortable to explore and learn in their own time at their own pace.
Favourite Part of Kindy
My favourite part of Kindy is helping children bring their ideas for creations to life, reading stories and playing board games together.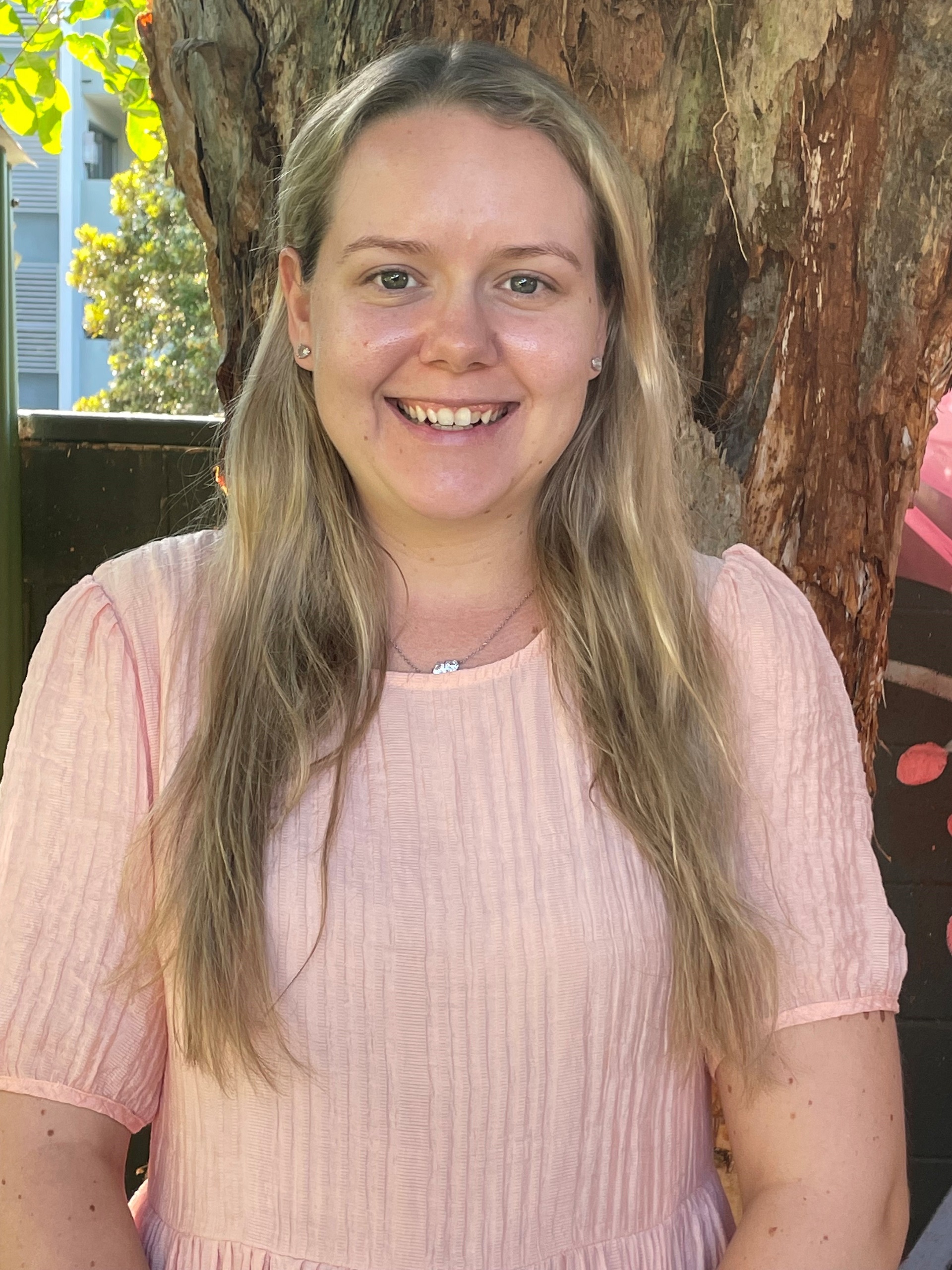 Sabrina Tyson
Educator – Kubbi 1/ Administration (Enrolments)
Qualifications
Cert III Children Services
Currently studying Bachelor of Early Childhood
Educational Beliefs Statement
I strongly believe play based learning is an extremely important aspect to children's development and wellbeing.
Throughout both of my roles, my primary goal is to create engaging, play based experiences, which allow children to authentically explore their environment and grow a variety of skills which include creativity, emotional regulation, communication and problem solving skills, all of which are incredibly important for school readiness.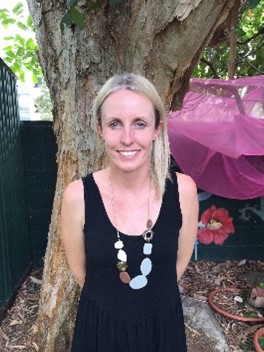 Tennealle Muller
Administrator (Waitlist)
Qualifications
Bachelor of International Studies (Globalisation)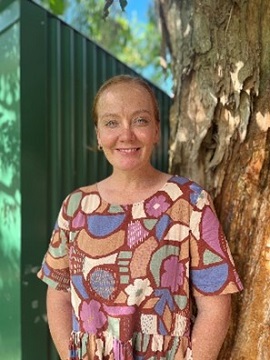 Bec Crampton
Teacher Kubbi 2
Qualifications
B.Ed Early Childhood and Primary
Educational Beliefs Statement:
I believe that Kindergarten provides the perfect balance of care, community and specialised learning opportunities that help children reach their full potential and develop a lifelong love of learning. Early childhood should provoke joy through the exploration of the curiosities and wonders of our world, and is best achieved through play, experimentation and adventure!
Favourite Part of Kindy:
My Favourite part of Kindy is learning alongside the children and witnessing the fascination that emerges from everyday experiences- Whether it be the giggles of delight when sploshing paint on a canvas, the jubilant squeals during a game of ball, or the beaming smile of joy when a child first writes their name- I feel completely honoured to be a part of such a special moment in time.