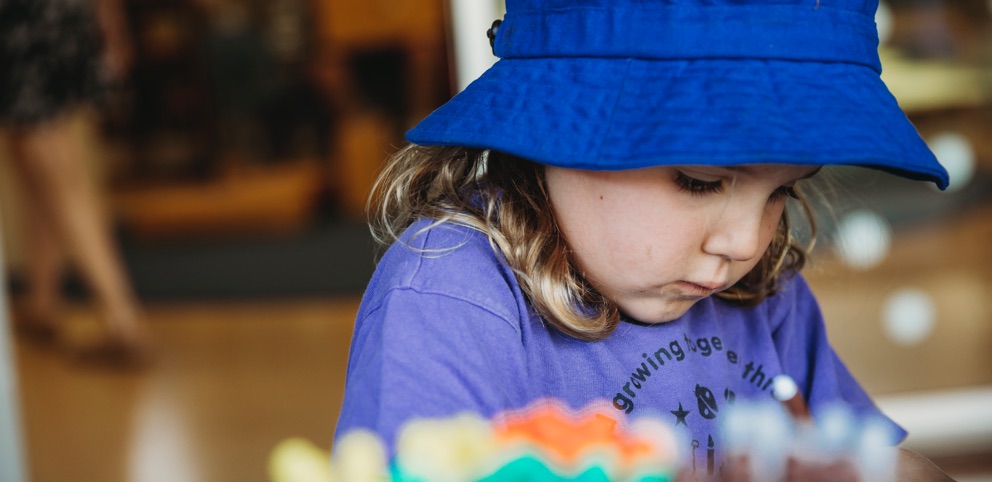 OUR GROUPS
Alderley Kindergarten is a double unit centre with two 3 day groups of 25 children, and two 2 day groups of 22 children attending each week. We have places for 94 children per year in our centre.
Currently only children of the target pre-Prep age will be funded by the State government, therefore younger children will only be enrolled if:
We find ourselves unable to fill vacancies with children of pre-Prep age.
The younger children are already on our waiting list for the following year, and their birth date falls between July and December.
2022 TIMETABLE
| | |
| --- | --- |
| Kuta Group 1 | 8.30am – 2.30pm |
| Kuta Group 2 | 8.00am – 3.30pm |
| Kubbi Group 1 | 8.30am – 2.30pm |
| Kubbi Group 2 | 8.00am – 3.30pm |
HOURS
In 2022, our Kindergarten program hours run from 8:30am to 2:30pm and 8:00am to 3:30pm allowing us to meet the Federal Government's requirement for an average of 15 hours per week attendance.
See After Hours Service for information about our extended hours.